Reflexology Information Reflexology Testimonials Services & Contact Info
<![if !vml]>
"Take A Step Toward Better Health!"
Linda works on one of her clients
Client Says:" Linda Gale helped relieve my Sciatic Nerve Pain right away and helped me reduce my stress!"
Linda is the owner of Peaceful Soles Reflexology located in Hendersonville, Tennessee, just outside of Nashville.
Linda Gale Oliver is a Registered Certified Reflexologist by the State of Tennessee.
She has lived in the Nashville, Tennessee area for over 29 years. She is originally from Roanoke, Virginia. She came to Nashville in the Music Business like many others.
Linda received her Certification from The Healthflex School of Reflexology in Knoxville, Tennessee and has over 18 years experience in the Art of Reflexology. Linda has also taught Reflexology at Volunteer State Community College in Gallatin, Tennessee and The Natural Health Institute of Bowling Green.
What
is
Reflexology
?
The ancient healing art of reflexology has been known to man for many thousands of years. It was first practiced by the early Indian, Chinese and Egyptian peoples.
In 1913 Dr. William Fitzgerald, an American ear, nose and throat surgeon, introduced this therapy to the West. He noted that pressure on specific parts of the body could have an anaesthetizing effect on a related area. Developing this theory, he divided the body into ten equal and vertical zones, ending in the fingers and toes. He concluded that pressure on one part of a zone could affect everything else within that zone. Thus, reflex areas on the feet and hands are linked to other areas and organs of the body within the same zone.
In the 1930's, Eunice Ingham, a therapist, further developed and refined the zone therapy into what is now known as foot reflexology. She observed that congestion or tension in any part of the foot mirrors congestion or tension in a corresponding part of the body. Thus, when you treat the big toes there is a related effect in the head, and treating the whole foot can have a relaxing and healing effect on the whole body.
What Reflexology Does:
| | |
| --- | --- |
| | Relieves Stress & Promotes Relaxation |
| | Reduces Pain and Releases Toxins |
| | Improves Lymphatic Drainage & Circulation |
| | Strengthens The Immune System |
| | Promotes Wellness & Optimizes Overall Health |
_________________________________________________________________________________________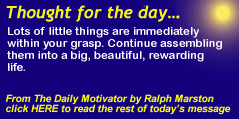 Helpful Links Below
Good Neighbor Pet Sitting Reflexology Research
Copyright 2002 Peaceful Soles Reflexology
Reflexology Information Reflexology Testimonials Services & Contact Info

Disclaimer: This website is for informational purposes only. Before embarking on this program, if you have a serious illness, it is highly recommended speaking with your medical doctor and telling him or her your plans with reflexology or plans to take any products offered on this website. Do not stop taking any medication before consulting your physician.